Archive for the 'Website News & Updates' Category
PCAM 2020 is going virtual and we have a date. Mark your calendars for Sunday, November 22, 2020, to reunite the PCAM family! Our plan is to use ZOOM and allow 100 guests to interact, share, and learn magic. We even plan to host a contest or two as is our tradition. More details to follow in our next few posts.
For now, the best news is you can register right now and it's totally by donation. We know many in our PCAM family are hurt greatly by this pandemic, while others are not affected financially. We didn't want to exclude anyone so this year, it's not a couple of hundred dollars to attend and you don't have to put a dime out on accommodations either. So this year you can pay what you can afford and nothing more. Since our expenses will be lower than normal it's our intention is to use the funds to help those that help us to make this happen by offering presentations, lectures, and keynote talks.
Check out future post for the line up of guests.
https://www.eventbrite.ca/e/pcam-2020-magic-convention-tickets-125668254131
.
.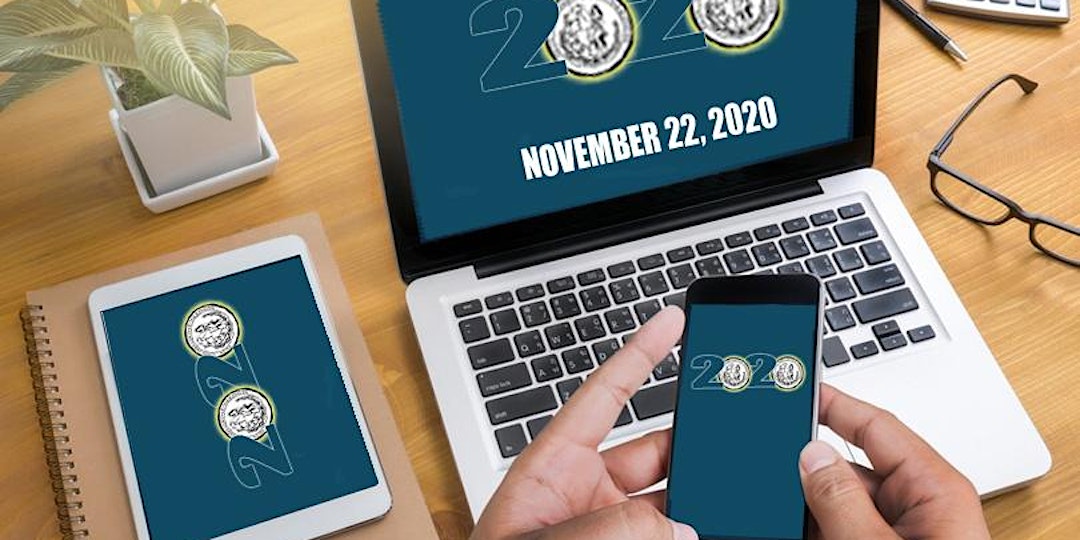 Many of you have been asking about what is happening with the 2020 Pacific Coast Association of Magicians convention. Unfortunately, due to the current situation with the COVID 19 pandemic, the PCAM convention is officially on hold. In the interest of everyone's safety in our PCAM family, we hope that you understand that this is the best action to take at this time. Also, the venue where the convention was to be held is not comfortable in scheduling any large groups at this time. Once the Government (State of California) announces that large groups can gather safely again we will proceed with planning the convention.
We ask that all our PCAM family to be patient and standby until we know that it is safe to proceed. On behalf of the 2020 PCAM Convention planning committee, we thank you for your understanding on this matter. 
.
.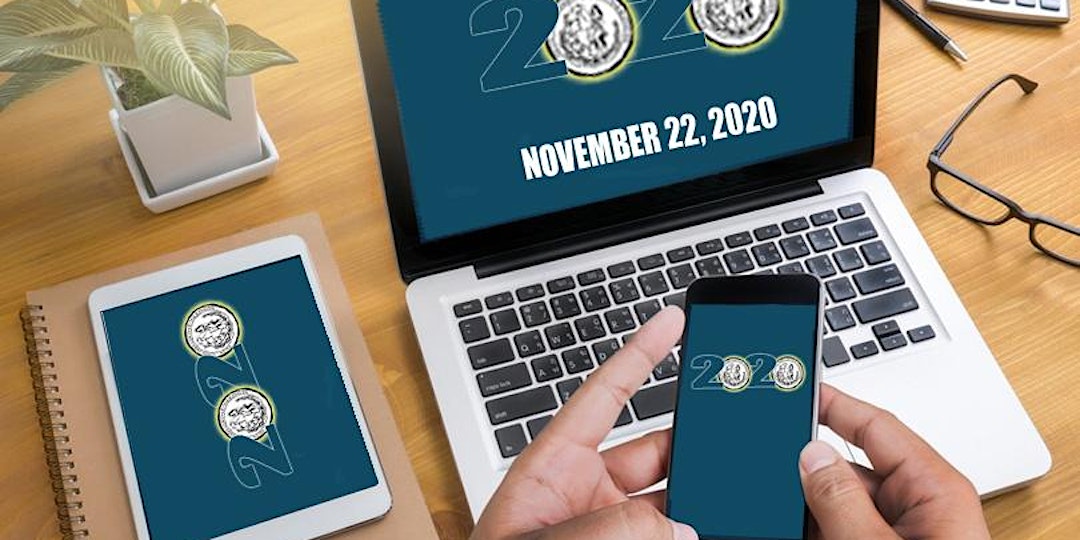 Pacific Coast Association of Magicians &
Philippine International Magic Convention
PCAM / PIMC 2019
April 24 – 26, 2019
SMX Convention Center / SMX Aura
Taguig City, Philippines
The first International Magic Convention held in the Philippines for this century produced and organized by Cecile and Mighty International under the management of Raul Fernandez. This convention opens up the way for Asian magicians and magic enthusiasts to experience the teachings, the competition and the fellowship of Magicians and Gurus from the West and to be part of an International Magic Convention.
This convention is a tribute to the late Magician Sword Swallower  " DEMILO ", Asia's pride.
The location is the SMX Convention center in Taguig City.  Here' a short video:
The city of Taguig, Filipino: Lungsod ng Taguig is a highly urbanized city located in the south-eastern portion of Metro Manila in the Philippines. Taguig lies on the western shore of Laguna de Bay and is bordered by Muntinlupa to the south, Parañaque to the southwest, Pasay to the west, Cainta and Taytay on the northeast and Makati, Pateros, and Pasig to the north. The Taguig River, a tributary of the Pasig River, cuts through the northern half of the municipality and Napindan River, also a tributary of the Pasig forms the common border of Taguig with Pasig.
Visit the website:  https://www.smxconventioncenter.com/smx-aura
Closest Airport: Ninoy Aquino International AirportManila, Philippines
Master Payne has an entertainingly offbeat outlook on the performance of magic. He is known for his thematic, character driven presentations, an aspect of magic he has specialized in ever since he was asked to create an act for the Camlann Mediaeval Faire in Carnation Washington. A venue which he has been the official Faire Magician since it's opening in 1981.
He has presented his Mediaeval\Renaissance act abroad, delighting audiences in England and even traveled to Guam to appear at a Renaissance themed Arts Festival held in the posh Tumon Bay Hilton.  His other accomplishments include being a Columnist for MAGIC Magazine from May 2012 to December 2014, A product reviewer for MUM Magazine a "Guest Geek" in the Jim Rose Circus Sideshow as well as being the inspiration for the Master Payne character in the Hugo Award winning Girl Genius web comic.
He is a regular speaker at Jeff McBride's Magic and Meaning Conference, and reprised some of these presentations at the 2011, 2013, and 2016 MAGIC Live Conventions. He has appeared at the Magic Castle where he performed his trademark Twenty minute Coin in Bottle Routine. Thus setting a record of being the only performer to present a single trick set in the Parlor. In 2005 was the Gold Medal Winner of the PCAM Pro Challenge. He is the author of Sometimes the Jokes are Just for Me a slim volume on the performance and presentation of thematic magic. He is a native of Washington State and currently resides in Seattle
For more information read all about him in the February 2010 edition of MAGIC or visit his website www.masterpaynemagic.com
Chris Capehart is an accomplished master magician. He is respected throughout the world by his peers, applauded for his skills by the most famous of magicians and sought after for repeat performances by clients. Chris has done it all. In thirty-five years he has performed on the big stage, lectured to magicians, become a famous, accomplished street performer, created routines and mastered the linking rings. He has been published and imitated throughout the world. His skill at close-up is no less than astonishing. His quick comeback verbal skills sharpened on the streets of New York City have made him an outstanding comedian.
​We are super excited to have Chris at PCAM 2018!
Kayla Drescher is excited to bring her unique style of magic to the 2018 PCAM Bakersfield! Kayla has performed for clients such as Microsoft, IBM, Johns Hopkins University, and many more.  You may have seen her on The Today Show when she won David Copperfield's "Search for the Next Great Magician".  More recently, she was featured on Penn & Teller's Fool Us on the CW Network.  Kayla focuses on combining magic with organic objects, hilarious comedy, audience participation, and lots of fun.  Outside of magic, Kayla enjoys sports, snacks, and big dogs.
Joshua Jay has been called magic's Renaissance man by MAGIC Magazine. It's not hard to see why: he is a performer, lecturer, author, and photographer of all things mysterious. He maintains a globetrotting performance schedule–Jay has performed in over fifty countries and appears regularly on national television (most recently on Good Morning America and the Today Show). His performance style is completely unique: he performs with ordinary, borrowed objects, causing them to twist, bend, appear, and vanish at will. At only seventeen years old Joshua Jay was crowned world champion for close-up magic at the World Magic Seminar, and he is now regarded as one of the leading creative forces in the magic world.
Joshua Jay is the author of thirteen books for magicians. In 2009 he penned a best-selling magic book, MAGIC: The Complete Course, and had his fine-art photography exhibited in several shows (appearing recently at the Culture Museum in Linz, Austria). From corporate functions to private parties to VIP backstage events, Joshua is performance-driven. His track record of success includes the production of his 2010 sell-out one-man show, "Unreal," that enjoyed runs in New York, Ohio, Florida, and Las Vegas.
This will be Joshua's ONLY west coast lecture and we are so excited to have him at PCAM Bakersfield 2018!
Trevor and Lorena Watters have become one of the hottest teams in the comedy magic world. Their show is a unique blend of classic comedy and magical innovation. Their show has been described as "priceless" and "fun".  With over 20 international awards including the Siegfried and Roy "Golden Lions Head" from the World Magic Seminar in Las Vegas it is clear to see why they are the most sought after comedy magic duo in North America. Trevor and Lorena take their audience on a roller coaster ride of laughter, mischief, audience participation and spectacular illusions. Both are truly two of a kind. PCAM is so excited to have these two at this year's convention.
You still have time to save money and secure your spot at PCAM 2018.
PCAM's new President, Christopher Lopez has announced that the 85th annual PCAM will be held in Bakersfield, CA from August 9th to the 12th. It's perfect timing to allow you to attend both MAGIC Live and the PCAM. Who could ask for anything more?
Advance registration is now open and questions can be sent to:
•Category #1: Stage Magic – Juveniles (aged 13 and under)
First place – Theo Chattra
Second place – Cole Farden
•Category #2: Close-Up Magic – Juveniles (aged 13 and under)
First place – Theo Chattra
Second place – Cole Farden
•Category #3: Stage Magic – Juniors (aged 14 to 18)
Uncontested
•Category #4: Close-Up Magic – Juniors (aged 14 to 18)
Uncontested
•Category #5: Mentalism
First place – Ryan Lackey
Second place – Ron Saylor
•Category #6: Close-Up Magic
First place – Ryan Lackey
Second place – Henry Tom
•Category #7: Most Novel or Innovative
Not awarded
•Category #8: Platform Magic
First place – Billy Hsueh
Second place – Care Elise
•Category #9: Stage Magic
First place – Sandra and Heather McNeill
Second place – Ron Saylor
•Category #10: Comedy or Novelty Magic
First place – Alex Seaman
Second place – Christopher Lopez
•Category #11: Best Assistant
First place – Valerie Saylor
Second place – Gwyn Auger
•Category #12: Children's Entertainment
First place – TIE – Christopher Lopez and Chris Gowan
And of course, we can't forget one of the crowd favourites,
• "Bag O Tricks" competition.
First place – Glen LaBarre
• S.A.M. #95 One Hand Cut-A-Thon
First place – Jesse Bedard
Category #1 Juvenile Stage Magic
Gold Medal Miles Tresser
Silver Medal Logan Graupmann
Category #2 Juvenile Close Up Magic
Gold Medal Miles Tresser
Silver Medal Devin Graupmann
Category #5 Mentalism
Tied for Gold Medal
Gold Medal Ron Saylor
Gold Medal Will Zhang & Matt Stewart
Category #6 Close Up Magic
Gold Medal Leo Kanzelbereger
Silver Medal Zac Daniels
Category #8 Platform Magic
Gold Medal Bob Bolivar
Category #9 Stage Magic
Gold Medal Jonathan Sywulka
Silver Medal Dean Apple
Category #10 Comedy Magic
Gold Medal G Sparks
Silver Chris Lopez
Category #11 Best Assistant
Gold Medal Debbie Apple
Silver Medal Gwyn Auger
Category #12 Children's Entertainment
Gold Medal Chris Lopez
•Category: Stage Magic – Juveniles (aged 13 and under)
GOLD – Hannah & Haley Biane
SILVER – Devin Graupmann
•Category: Close-Up Magic – Juveniles (aged 13 and under)
GOLD – Theo Chattra
SILVER – Devin Graupmann
•Category: Stage Magic – Juniors (aged 14 to 18)
GOLD – Elliott Hofferth
SILVER – Ben Eskenazi
•Category: Close-Up Magic – Juniors (aged 14 to 18)
GOLD – Ben Eskenazi
•Category: Mentalism
GOLD – Jeff Christensen
SILVER – Ron Saylor
•Category: Close-Up Magic
GOLD – Jim Vines
SILVER – Junichi Tamura
•Category: Most Novel or Innovative
GOLD – Not Awarded
•Category: Platform Magic
GOLD – Jeff Christensen
SILVER – Ron Saylor
•Category: Stage Magic
GOLD – Steve Hamilton
SILVER – Bruce Meyers
•Category: Comedy or Novelty Magic
GOLD – Steve Hamilton
SILVER – Chris Bange
•Category: Best Assistant
GOLD – Gwyn Auger
•Category: Children's Entertainment
GOLD – Christopher Lopez
SILVER – Mike Norden
And of course, we can't forget one of the crowd favorites, the annual "Bag O Tricks" competition.
FIRST PLACE – Joe Turner and Glen LaBarre (tie)
S.A.M. #95 One Hand Cut-A-Thon
FIRST PLACE – Matthew Jones
P.C.A.M. 2013 Contest Winners
"In all my years of running this event I have not seen a more stellar line up like we had at the 2013 Convention."
– Kevin Cardona
Juvenile Stage
Gold: Aidan Lam
Silver: Matthew Levine
Juvenile Close-up
Gold: Aidan Lam
Silver: Matthew Levine
Junior Close-up
Gold: Eli Tanenbaum
Silver: James Abroms
Junior Stage
Gold: Mario Seki
Close-up
Gold: Tom Frank
Silver: Aki Mitsui
Platform
Gold: Tom Frank
Silver: Billy Hsueh
Comedy
Gold: David Blatter and Leeman Parker
Silver: Chris Lopez
Children's Entertainer
Gold: Mike Norden
Silver: Chris Lopez
Mentalism
Gold: Roy Saylor
Silver: Andre Paik
Stage
Gold: David Blatter and Leeman Parker
Silver: Steve Owens
Most Novel
Gold: Steve Owens
Best Assistant
Gold: Elizabeth Reichelt
Congratulations to Mike Norden, the new President of the PCAM. He and Gordon Boyes will be co-chairman for the upcoming convention in British Columbia, Canada. For all the details you can visit: www.pcam2014.com