Archive for the 'Website News & Updates' Category
What a wonder-filled day!
Thank you to all the amazing guests who gave of their talent and time to amaze us all. It was an amazing day and would never have happened had it not been for you attending and the hard work of Alex Zander, Shawn Farquhar, Kevin Cardona, and our PCAM President Billy Hsueh.
We have an official T-Shirt and a group photo! If you registered for the convention we will be sending you the photo by email as a free gift. If you'd like the t-shirt we have them online and available for a limited time and special price. You can order your t-shirt in fourteen different colors and a variety of sizes at: www.teespring.com/pcam2020
That's $19.99 USD for those that are wondering…
He's the winner of PCAM's highest award, and in fact he's got so many awards we'd be listing them onto another page if we tried!
Michael has agreed to host the PCAM Stage Gala show and we're excited to see his smiling face, even if it's only virtually!
There's is still to register as we increased our limit past 100.
Louie Foxx is no stranger to the PCAM, he's family! Those who know him know he is more than just magic. In fact, the Louie Foxx One Man Show has
Astounding Magic Tricks
Side Splitting Comedy
Hilarious Cowboy Tricks
Eye Popping Hand Shadows
And much much more!
What's that much much more… well that what he's going to do for us at PCAM 2020.
Join Louie at the PCAM 2020 Virtual convention to learn how to make a PCAM Cocktail! Yes, we will be sending you the list of ingredients necessary to follow along as he guides us on how to make a drink to enjoy during the stage show!
All this and as Louie says, "much much more".
Register Today
Named by Vanish Magazine as "The New Georgia Wonder", Tiffany has devoted the last six years towards resurrecting a performance long forgotten by magic history. "The Georgia Wonder" was performed in the 1880s by a select few young women.
After over a year of digging through dusty archives and trailing down rare texts and whispered accounts, Ms. Allen began rebuilding the act. After many additional years of research and performance, the "Georgia Wonder" has been reborn with an updated spin blending magic, history, and personal empowerment. Ms. Allen has won multiple magic awards, has been featured in many magic and bizarre shows, and is a proud member of the exclusive group Sleight Club in Charlotte, NC.
Tiffany will be part of our gala close-up show at PCAM 2020 and you can see her and all the rest of our stars if you are registered.
https://www.eventbrite.ca/e/pcam-2020-magic-convention-tickets-125668254131
We are thrilled to announce that Paul Gertner, two-time Fool Us, and FISM world champion will be coming to play with us at PCAM 2020. He's been a guest of honor at the most exclusive gathering of magicians, the FFFF, and also won the coveted Las Vegas Desert Magic Seminar. He's had his own one-man play, twice, and is without a doubt one of the finest magicians in the world today.
He'll be performing and and doing a short Q&A session so don't miss this very special day.
If you haven't registered, we're almost sold-out and since it's by donation, to ensure all magicians can attend, what's stopping you?
https://www.eventbrite.ca/e/pcam-2020-magic-convention-tickets-125668254131
William Watt is an exceptional magician from France who now resides in Mauritius. His credits include performing four times at the World Famous Magic Castle and winning numerous awards including:
Winner of the Close-up French Cup in 2011
Winner of the French Close-up Championship in 2012
2nd Prize at European Close-up Magic Symposium 2012
Winner of the Obie Award for the 4F
Originally based in France, William has mainly produced shows in Europe (France, Switzerland, Monaco …) as well as in the United States (Los Angeles).
Since 2016 he has exported his talent to a new part of the world, Mauritius island in the Indian Ocean, where he has already performed a series of shows for major brands such as BMW and various hotel chains namely Beachcomber, Constance, and Lux.
He'll be kicking off the PCAM with his wonderful style and incredible magic. You can see it all, if you're registered. Registration is by donation to ensure everyone can afford to participate this year.
https://www.eventbrite.ca/e/pcam-2020-magic-convention-tickets-125668254131
Better known as 'Magic Man', Andrew Eland is one of the most experienced and well-travelled South African magicians and is known for his versatility in the realm of illusion.  His performance speciality is interactive, mind-shakingly brilliant sleight of hand, spiced with pure comedic genius.
From U2 to the Rolling Stones, Andrew has entertained stars and celebrities worldwide, and performed at top nightspots across Europe, North America, Japan and South Korea. He has amazed audiences at the Edinburgh Festival and on the finest cruise-lines in the world and is the only conjurer to have headlined at every casino and comedy club in South Africa.
Andrew will be another one of our very special guests for PCAM 2020. You can register now before we sell out!
Registration by donation. http://eventbrite.ca/e/pcam-2020-magic-convention-tickets-125668254131
You can find more info on Andrew at: https://www.magic.capetown/magician/andrew-magic-man-eland/
Dennis Forel is one of America's foremost Single-Balloon Sculptors with a repertoire of over 100 different animals.
Besides shopping centers, Dennis went on to perform at amusement parks such as Disneyland, Knott's Berry Farm, Magic Mountain, and Nagasaki Holland Village in Japan.
These days Dennis specializes in performing at state and county fairs including the San Mateo County Fair, the California State Fair, and Exposition, the Pima County Fair in Tucson, Arizona, and the South Carolina State Fair.
Dennis Forel is a member of the Western fairs Association as well as the Academy of Magical Arts, better known as the Magic Castle in Hollywood, Ca where he has been a member, performer, and lecturer for more than 40 years.
In 1980 Dennis co-wrote the book, "Balloonacy – The Art of Air Sculpture" which has sold over 20,000 copies. Forel starred in the 1990 Video, "Balloonacy" which was based on his book, both of which continue to be sold as electronic downloads from magic shops throughout the U.S.
He's another one of our very special guests for PCAM 2020You can register now before we sell out!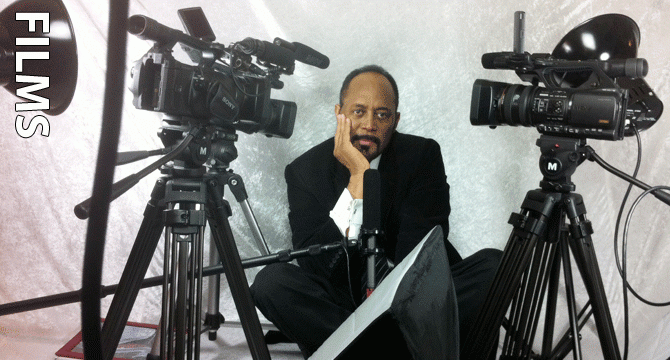 He's no stranger to the PCAM. He is family, and he's bringing his Ice McDonald Experience to our virtual convention.
Register today strictly by donation: https://www.eventbrite.ca/e/pcam-2020-magic-convention-tickets-125668254131
Direct from Ukraine comes YouTuber, magician, and super nice guy Jason Parker. If you don't know Jason you really need to take a moment and check out his YouTube channel. He quit his job as a software developer and now makes YouTube his full-time career. His reaction videos to Penn & Teller's Fool Us are great and he has nearly 100,000 subscribers!
Jason has agreed to share the inspirational story of his career to date plus read and interpret am Aesop fable. It will be a ton of fun.
You can check out Jason in advance and subscribe to his YouTube channel here: JASON YOUTUBE